Building on extensive knowledge and experience, acquired in a wide range of industries, Brian McSherry established McSherry Electrical 1986. Over the past 30 years the company has developed with a focused emphasis on quality and customer service.
McSherry's heritage is founded in the provision of electrical services including design, installation and maintenance for the Process and Manufacturing industries. Recent years have seen the company evolve and diversify into a broader range of industries including: Food & Beverage, Healthcare, Education, Sports & Leisure and Institutional projects.
In 2014, we successfully completed the certification process for ISO 14001 Environmental and OHSAS 18001 Health & Safety Standards. These standards compliment the ISO 9001 Quality System achieved in 1996 to create an integrated HSEQ System and are a demonstration of our commitment to continuous improvement.
Below is a selection of some of our Projects. Click for more information.
Our extensive experience spans a range of sectors: Manufacturing, Food & Beverage, Healthcare, Education, Sports & Leisure and Institutional projects
Selection Of Our Recent Projects
Neil McSherry
2023-05-17T07:06:48+00:00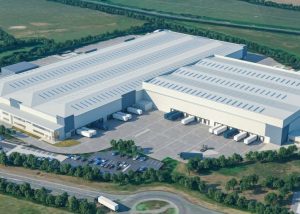 Project Description MUSGRAVE DISTRIBUTION CENTRE Musgrave Group is an Irish food wholesaler, founded in 1876. It is currently Ireland's largest grocery distributor, with operations in Ireland and Spain. The extension is comprised of: [...]